Scooters
Vespa PX200 (2002)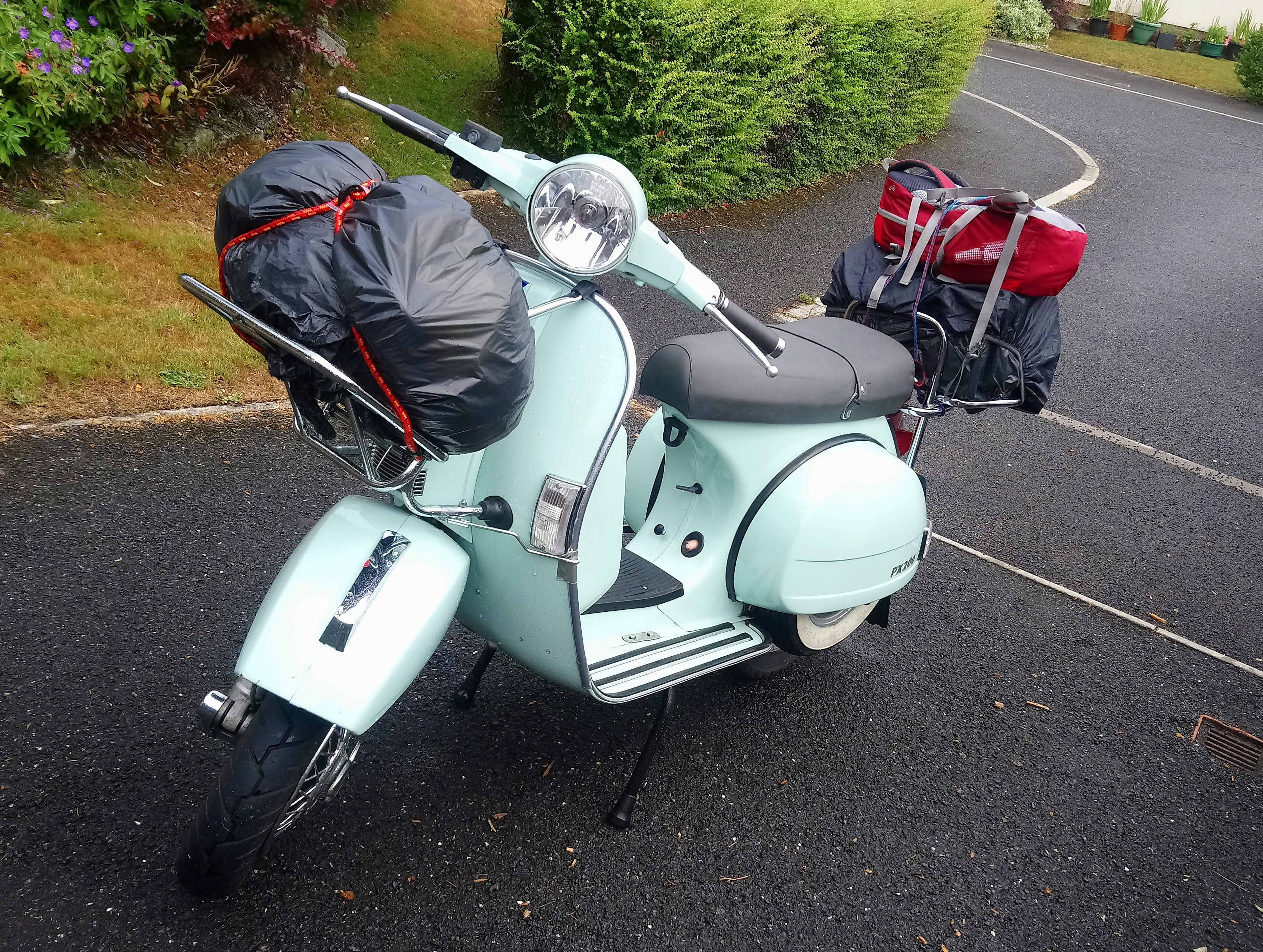 One of the last 200's completely standard – as nature intended. Goes all day at a reasonable pace, fantastic rally machine
Vespa GS150 vs5 (1961)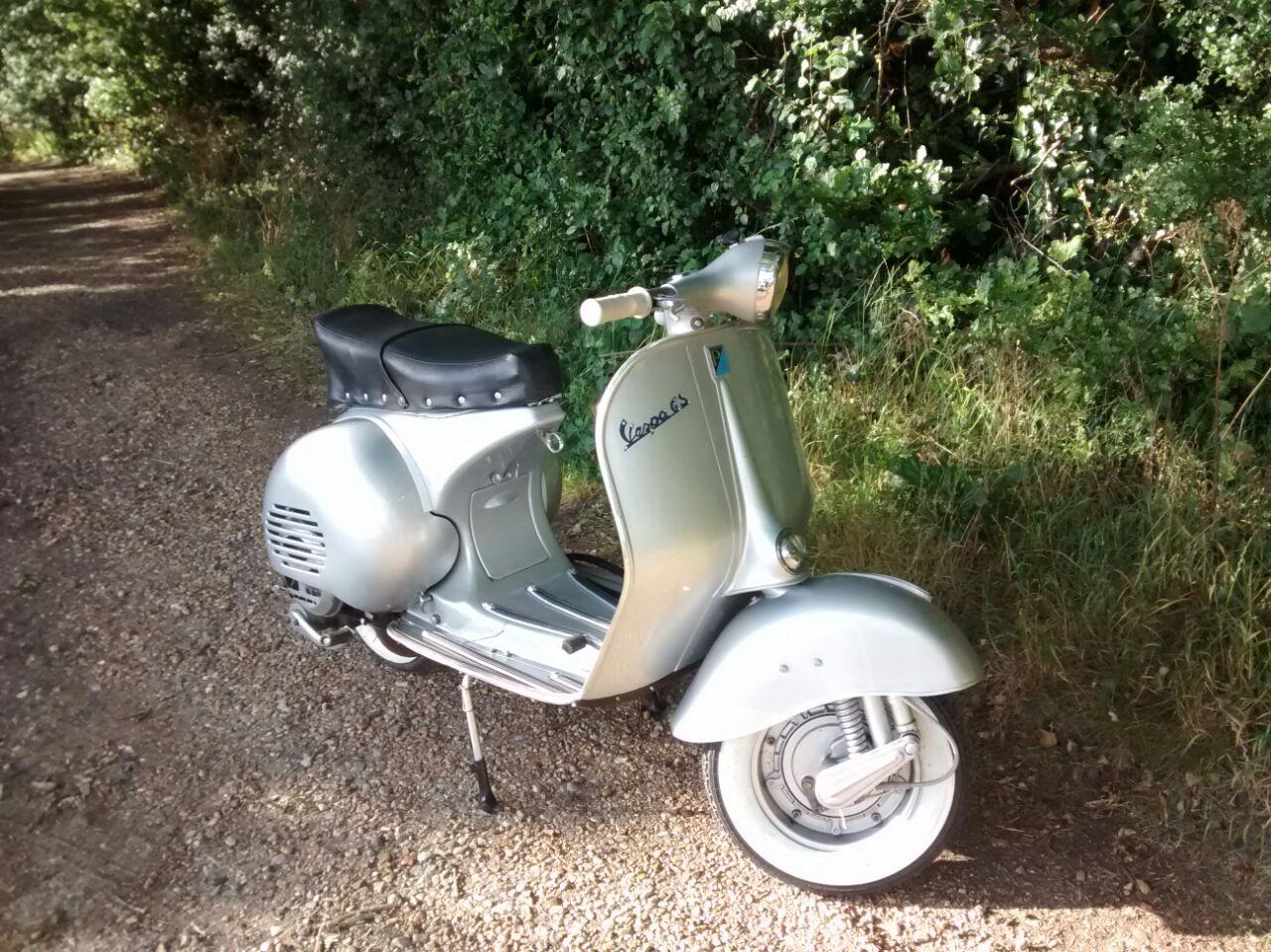 Import from Italy, standard engine (12V varitronic upgrade to get rid of battery) not really fast enough to keep up with most of the other scooters, but in my mind the most attractive scooter ever made.
Vespa ss90 (1970)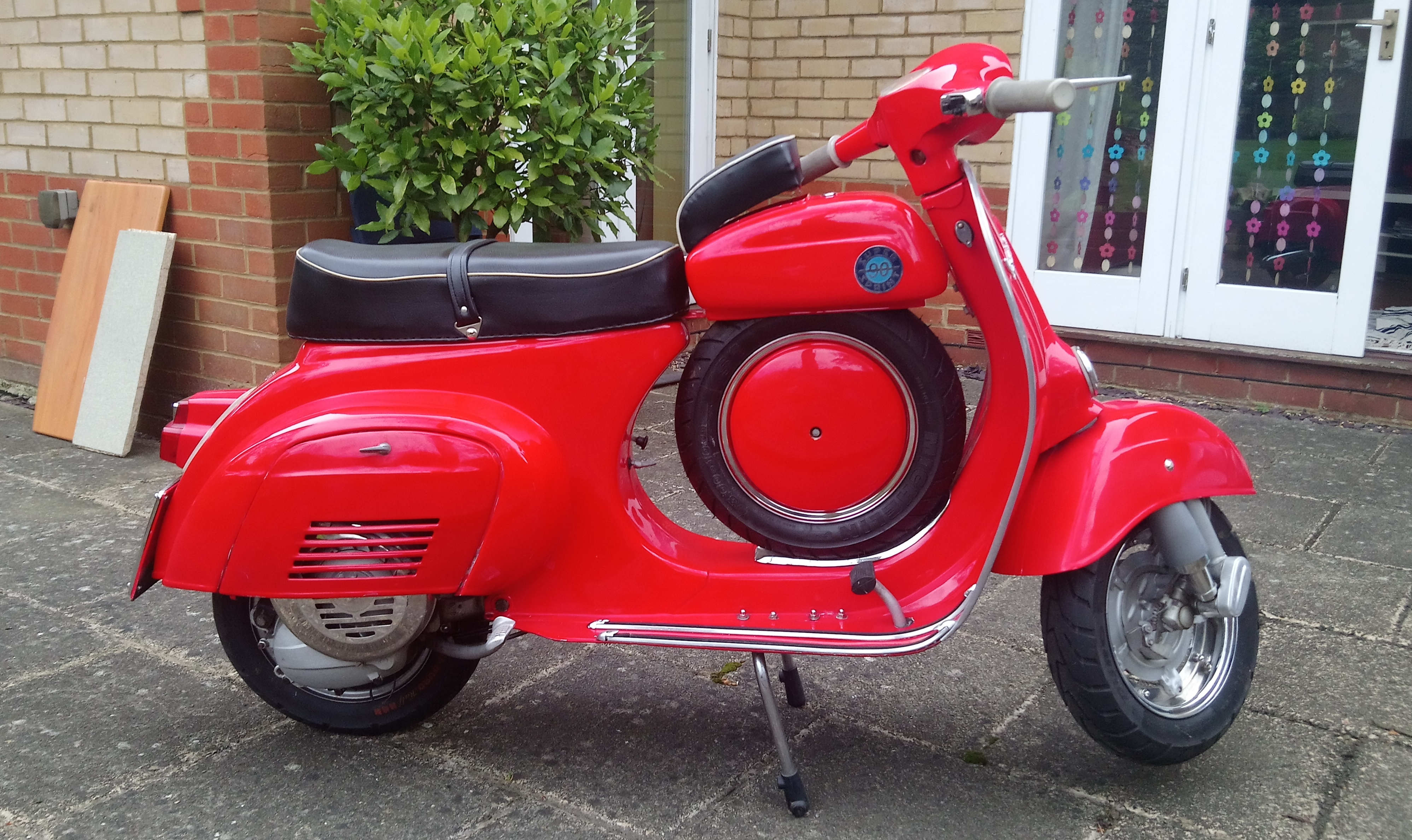 Hard to say what's original ss90 and what's not, its got a PK80 engine with a Mallosi 135 kit. It goes like a rocket and is so small and manoeuvrable, by far the most fun to ride.
Lambretta – Spanish Li 150 special (1971) with Jet 200 engine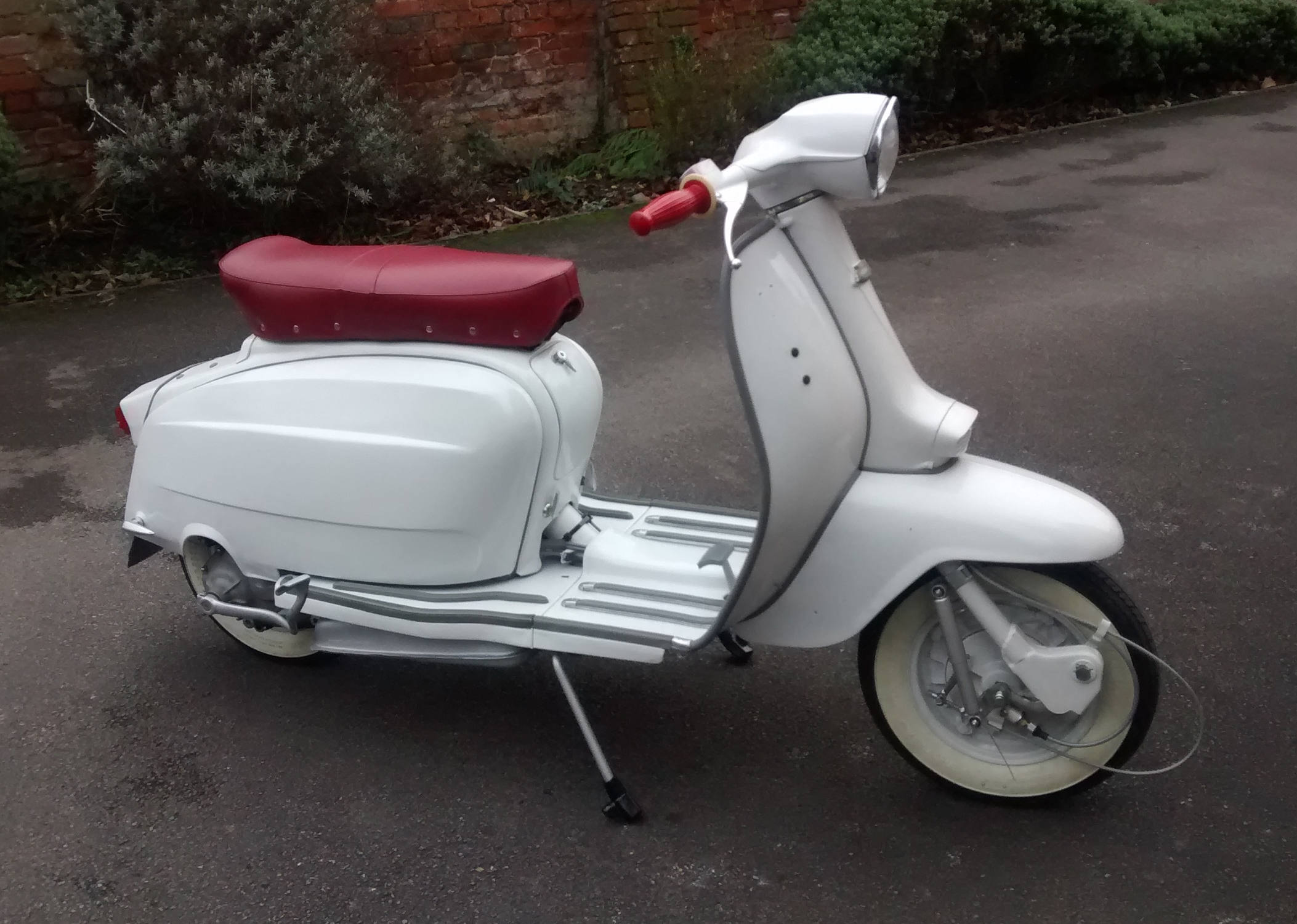 Owned this since 1985 most of the time its been in my dads garage. It's a bit of a Frankenstein, hard to tell what's original
Lambretta – GP200 (1969)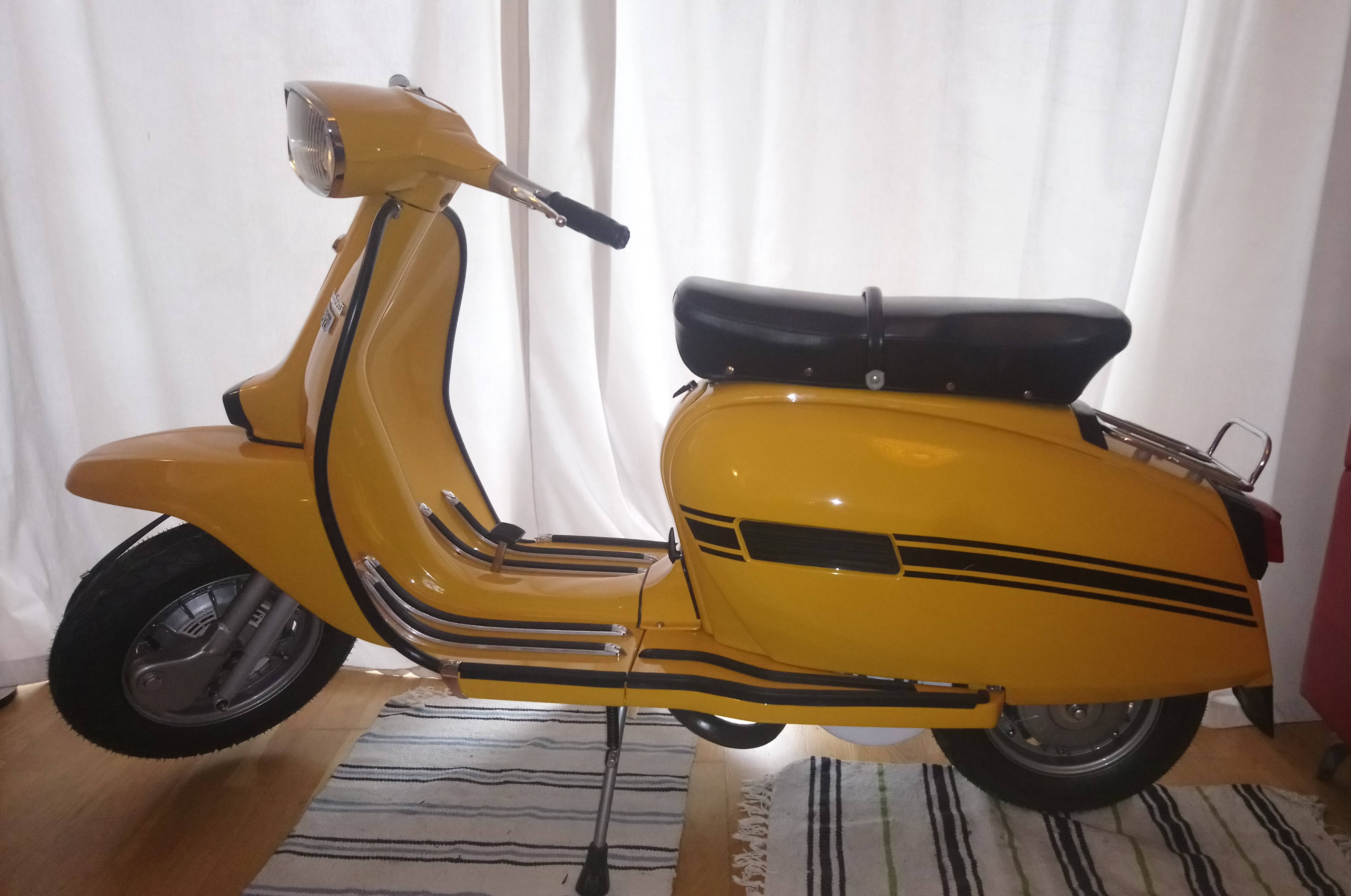 UK spec GP200 in ochre (the best GP colour by far). Standard engine and spec.
Lambretta – LD150 (year ???)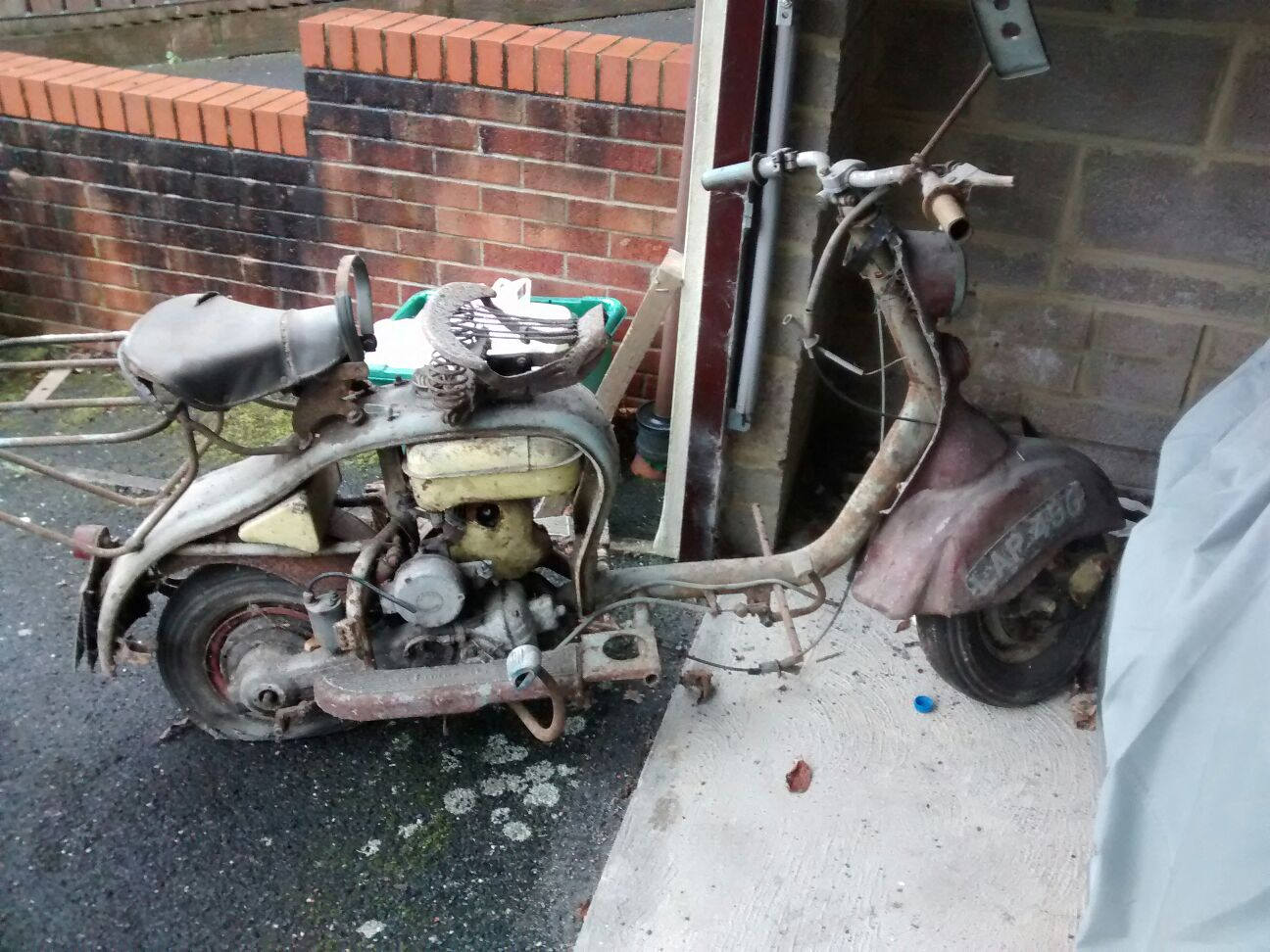 Friend of my dads gave this to me for spare when I was doing up my Li, unfortunately he did not realise its not really compatible. Its in the same knackered  condition it was when he gave it to me over 30 years ago – but one day I will do something with it.
LML – 125 Auto (2014)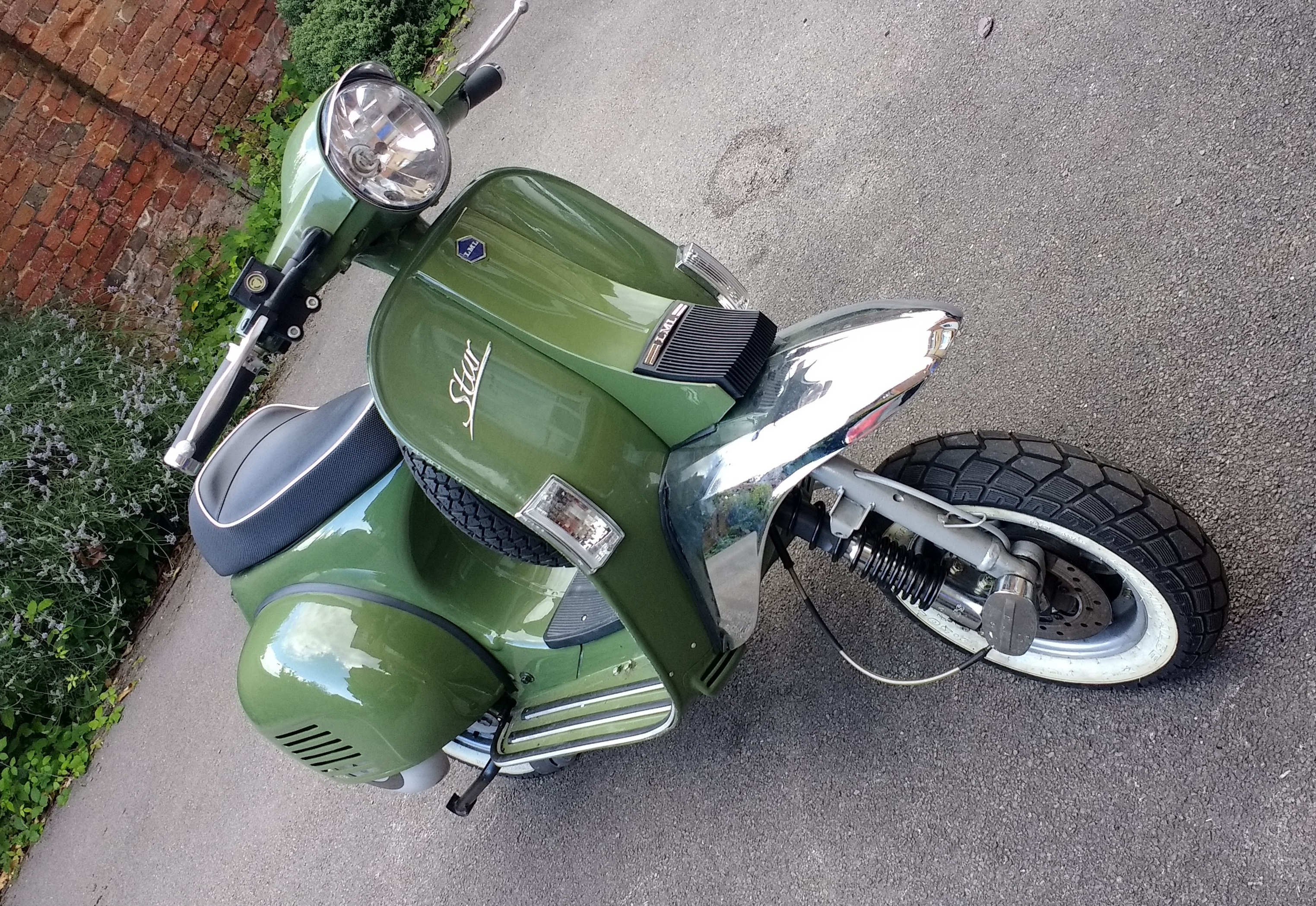 Bought for my wife, she crashed and broke her knee and has not been on it since. Whilst repairing the crash damage I made some alterations and now it confuses people.
Trio of Vespas??