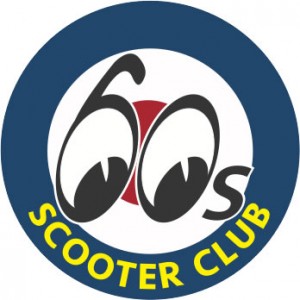 The new Scooter Club in Surrey, 60s Scooter Club has a growing number of members. The 60s Scooter Club formed in October 2013 with 10 members, now boasts a membership of 21. The new members to the club enjoy the vibe being given off by the like minded people in the club who enjoy riding their Classic Scooters.
The club meets every Wednesday night in The Fox Inn, Fox Corner, Worplesdon GU3 3PP. Also every Sunday (weather permitting) the SMBC (Sunday Morning Breakfast Club), enjoy meeting up and riding to a different location each week to have breakfast and discuss anything and everything scooter related, again check the website or our Facebook page  60's Scooter Club to see where we will be riding to.
The scooters in the club are nearly all Classic Lambretta & Vespa scooters, with some dating back to 1959. We have a range of standard scooters, MOD'ed up scooters with lights and mirrors, and race tuned scooters for those who feel the need the need for speed!!!
We are happy to welcome new members to the club, so if you want to join the new 60s Scooter Club in Surrey, please come along to one of our meetings, or get in touch through the form on our Become a Member in the Members section on our website.